Starting a business isn't a kid's play. It's a daunting process that can haunt people and break them in the midway, as it requires time, efforts, efficient managerial skills, and money. No matter how easy the digital era portrays to starting a business online, it's never that easy.
It's quite a norm to see people delaying their plan to run their online business because they aren't ready. They keep on planning days and nights, and yet they never feel ready and their business keeps getting affected; badly affected. The early roadblock during your business venture always manage to kills dreams of countless people and it scares newbie's' to take chances.
If you feel that you are ready, then that's good; but, if you consider yourself not ready, then you can take some necessary steps to feel confident about your business and bring success home in the future.
Understanding Product/Market Fit
In reality, businesses do nothing, other than, connecting people on a dedicated platform, where one sells and other buys. The level of connection a business creates sets parameters for its future success. If the bond is real and emotional, and business seems to pamper the needs and preferences of its targeted audience, then customers like to connect with the portal.
This technique is called product/market fit. Once you tap into existing possibilities, then there's no turning back for your business. However, it demands the real time action and great managerial skill to understand what problems are arising in the market and how to offer a solution that bridges the gap between your business and customers'.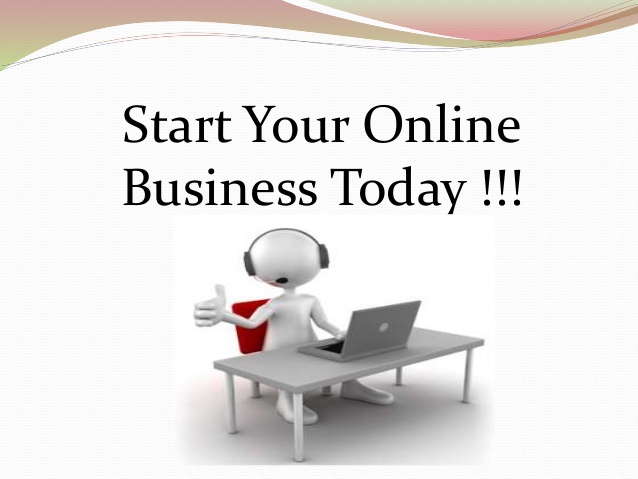 Start Building an Audience
Let's assume that you aren't ready to start an online business because it needs proper time and attention to create a portal that can resonate with the niche audience.
Keeping things aside, your goal should be building the niche audience. These people will eventually help you economically by doing business transaction and teach you the customer persona. You can run a forum where you can ask their opinions to incorporate in your content strategy.
Firstly, you need to find out the products that you will be selling in the future. It's better to take time, before spending hours and hours to build an audience for the future.
If in case, you aren't sure about what you will be selling, then the best option is, to build an audience around the category you are potentially selling. For instance; suppose, you are going to start a digital agency, but don't know in which branch you are going to specialize or focus at the beginning.  Here the problem starts. You need to find the area from where you start your business, like Magento Development Services, WordPress Development Services, Web Designing and Graphics Services, SEO Consulting and Services, and Content Writing Services etc.
When you dig deeper and communicate with your audience, then you understand a lot of things, such as their likes and dislikes, preferences, pain points etc.
Ways to Build an Audience
Now the real question comes here is, how to build an audience? Many people fail in building the real-time audience that engages with the business and even leaves their opinion.
You will only able to make real-time audience when you provide them value through your content and a strong reason to follow you. Create an interest among the people about the future posts. It keeps bringing them back to your portal again-and-again.
Let's see the example of Amazon.com. Jeff Bezos and the team keep on introducing lucrative offers on the portal every now.  They effectively use email marketing and marketing tactics that urge the audience to shop from the company.
There are basically two common ways to build your audience;
Be a connector – Bring like-minded people together on one big platform.
Content Curator – Wear the hat of a curator and curate interesting content to engage the audience in sharing their interest and views. It automatically connects them.
What type of content can you create or curate to build an audience? Beneath are some of the best ideas that can eventually help you in doing that.
Blogging
Podcast
Vlog (Video Blogging)
Pictorial Content
Facebook Group/Pages
Instagram Account
Twitter Account
Pinterest Account
Email newsletter
The Best Way to Getting Started
Even though there are many ways to build your strong audience on a different platform by doing different things, still many people wonder from where to start that is foolproof and reward them with better ROI at the end of the day. Before running your juggernaut on social media channels like Fb, Twitter, Instagram, Pinterest etc., know that these platforms can change their rules, which can badly affect your strategy and can even ban you, if you violate their policies. All your hard work is gone in a snap. It happened to many businesses losing in the past and they learned their mistakes in a hard way.
If you ask a marketer that has hands-on experience on these things, he will surely suggest you to collect emails. Those personal emails of people will help you to send them targeted newsletter to build a strong web presence. With every $1 spent on email marketing, there 4300% ROI generated.
Now how to collect emails?
Select a Niche
Build a great Landing Page
Write great copies with strong grammar and are precise to the accurate point.
Capture emails.
Curate the content.
Let's talk in-depth each of the elements.
Suppose you are lost in a jungle and you have no idea where to go.  You roam and always end up at from where you started. You are baffled and feeling hopeless, but somehow you manage to find a map to leave the jungle. How much chances you have now to get on the road back again? Probably 100%, only if you know how to read the map.
Similarly, you have to be blatant about your niche and people will follow you. You need to have a map of your niche category and guide others to a certain point from where you start delivering them great services.
Imagine, you are thinking to run a media blog, but still aren't sure from where to begin. Media, the plural of medium and it's a huge field to comprehend by one mind of ours. But if you find out the real category from it; let say, memes, then you have found your niche market and memes' lovers will eventually love you for creating/curating content that interests them.
You eventually earn the love and support of people within your niche category because you are giving them content that interest them. All you need to understand what your audience really needs or seek from the portal that is specially made to their interests.
Landing Pages are a great way to entice people signup for your newsletter. Many organizations spend a good amount of money to create landing pages that are specifically clothed with all the great things to make an obvious point.
Creating a website isn't an easy process and quite costly, too. You can build an eCommerce portal on Shopify, but when you have nothing to sell, then your site looks empty and it can derail your marketing efforts.
You can build a blog on WordPress, but that requires a lot of commitment. Moreover, you will need SEO knowledge to properly optimize your website to boost ranking and cover other important parameters of Google.
All you need is a simple online presence where you can influence people to sign up for your newsletter. There's no logic in starting a website and offering nothing. It haunts portal in the long run because the first impression is the last. Your strict adherence to processional ethics will help you miles.
When you are just building your online presence before you start creating a portal that show your products/service you are offering, you only need a website even with one page as an introduction to your business. However, that one page should be great that can influence and promise the people signing up for a great ride in the future. Your landing page should consist of following elements;
Business Name
Unique Value Proposition
Email Capture
Social Media Account Links

Even though you are going to have a one-page website, but that doesn't mean, your content should be copied. Your content should be flawless both grammatically and sensibly because it drives people to your business and creates your image on the web. Moreover, Google loves website having readable and original content.
Collecting email address of the targeted audience will help your business miles when you start your portal and sell products/services. Emails, however, are hard to collect, as it gives best ROI in the marketing world.
Ask yourself, why you have signed up to any eCommerce portal? The right answer would be to get the personalized emails regarding the product and good offers' alerts etc. Similarly, you need to work in a certain direction to offer a value to people subscribing your emails.
Don't repeat mistakes of business that had the opportunity to build a strong email subscribers base, but never implemented the strategy for a perfect outcome. Keep on growing the list and your brand will enjoy the hard work at the later stages of your online marketing.

One you have done your email capture, it's the right time to start sending something to your audience and make them feel good about your business. You have to remind them about your existence and engage them with the enticing content that they love to consume and eventually share with other
Share anything that is related to your industry. Most importantly, share things that have some connection with your portal; for instance, blogs, podcasts, links/resources etc. You can also share stories/news regarding how well you are doing with your site to create a wave of excitement among the audience.
Conclusion
Remember, you are not going to be successful overnight. It needs patience, time and efforts to reach a place from where you can see the world. Developing a good eCommerce portal isn't easy, but you can't wait for your portal and waste your precious time that you can use to build your audience by simply doing things that are discussed in the article.